It's been nine months of uncharted navigation through a pandemic and social distancing cues. For many, the holidays are already a difficult time. Be vigilant in your efforts nourish the mind, body and soul while coping through a very strange socially-distanced holiday.
The key is to free your mind of 2020.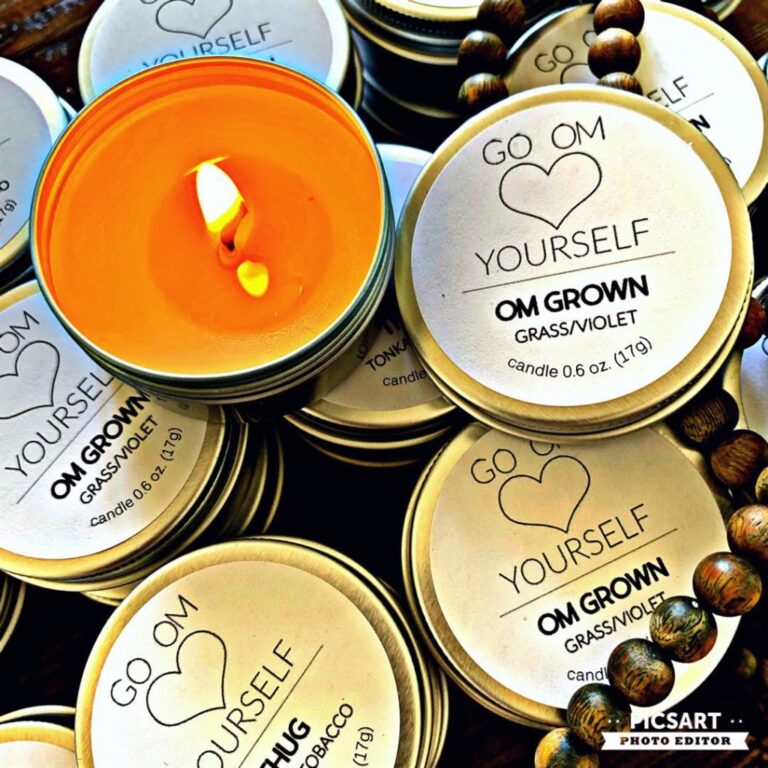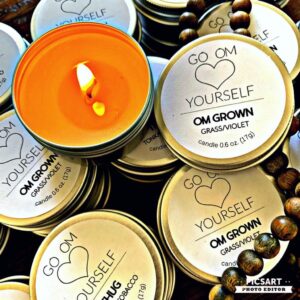 This has been a weird time,  our new normal…is not normal at all, and it totally sucks. I think we can all agree, it has been a long year.  As we approach the home stretch of 2020 we must maintain a solid state of mind. As humans, this is difficult as our innate sensibilities are drawn to being close to our friends and loved ones, especially over the holidays. Things like kissing under the mistletoe, holiday parties, new outfits, the warmth of giving and true human connection is what this time of year is all about.
How to Cope With a Socially Distanced Holiday
First try to remember this is temporary. Then surrender, as…it is what it is. Instead of falling into a depressed and resistant state, take a
different
perspective. For example, accept the next week as a chance to quiet all of the external noise of the past year, and cleanse your psyche. To start, find something…anything…positive in what is asked of us as responsible adults, during a global pandemic. Wow, that's a first…I can honestly say, I have never written
that sentence
before. Reshape the circumstances as a window to set new healthy rituals for mind, body and soul. As getting out of your own way is key to avoid frustration. Again…it is what it is. With this in mind, don't allow resentments at the situation to snowball. Rather, accept this time as opportunity for a physical and psychological reset. As a reset is a must, if your goal is to free your mind of 2020. So to begin, converge on the situation with an
"I get to…"
state of mind. Here are some suggestions nourish the mind, body and soul through a socially-distanced holiday.
SevenWays to Find The OM and Free Your Mind into 2021
Be In Nature
Grab your mask and get outside. It's a good exercise to temporary occupy yourself physically to free your mind of 2020. Find a hiking trail, or simply go for a walk. As an alternative, if parks and beaches are closed in your area, then sit on your front porch or in your backyard. Get some fresh air and some vitamin D…it's good for you and good for your soul.
Dedicate Time to Something or Someone Other Than Yourself
Be with the animals
. Give your furries a front and center seat for a day. An at-home doggie day is always fun. Teach them new tricks, have a spa day, take them for a drive.
Adopt or foster an animal.
If you don't have a pet, now is your chance to
adopt
or
foster an animal
. There are so many animal shelters looking for fosters. Inquire and see how a four-legged bundle of joy can reshape your energy this holiday. Another thing to consider is that right now is a perfect time to adopt. Because, you have the time to be home with your new baby to acclimate. If fostering or adopting a cat or dog is a bit too much of a commitment, get a fish! We had fish named John and Redrum one year. They were beautiful Betas, and believe it or not, they brought the family a lot of joy. Seriously! The kids took turns at feeding. My husband and I became obsessed with their separate living quarters…and meticulously selected the perfect "reefs" to serve as obstacle courses and secret cubbies for them to enjoy. Redum actually would come to the surface and sort of leap for his food. It was fascinating, call us crazy, but the
connection with our betas was real.
Care for something living…
Virtually adopt or sponsor:
A fish bowl or small aquarium still too much of a commitment? Well, then virtually adopt an animal and watch it thrive. You can
virtually sponsor
any kind of animal.
Want an elephant
? No problem. A
black spotted panther
, a
three-toed sloth
…done. One year I adopted a flying fox (a giant australian fruit bat) named Loki. I came across his picture because I was fascinated/terrified by bats at the time. I landed on a picture of a giant flying fox and FREAKED!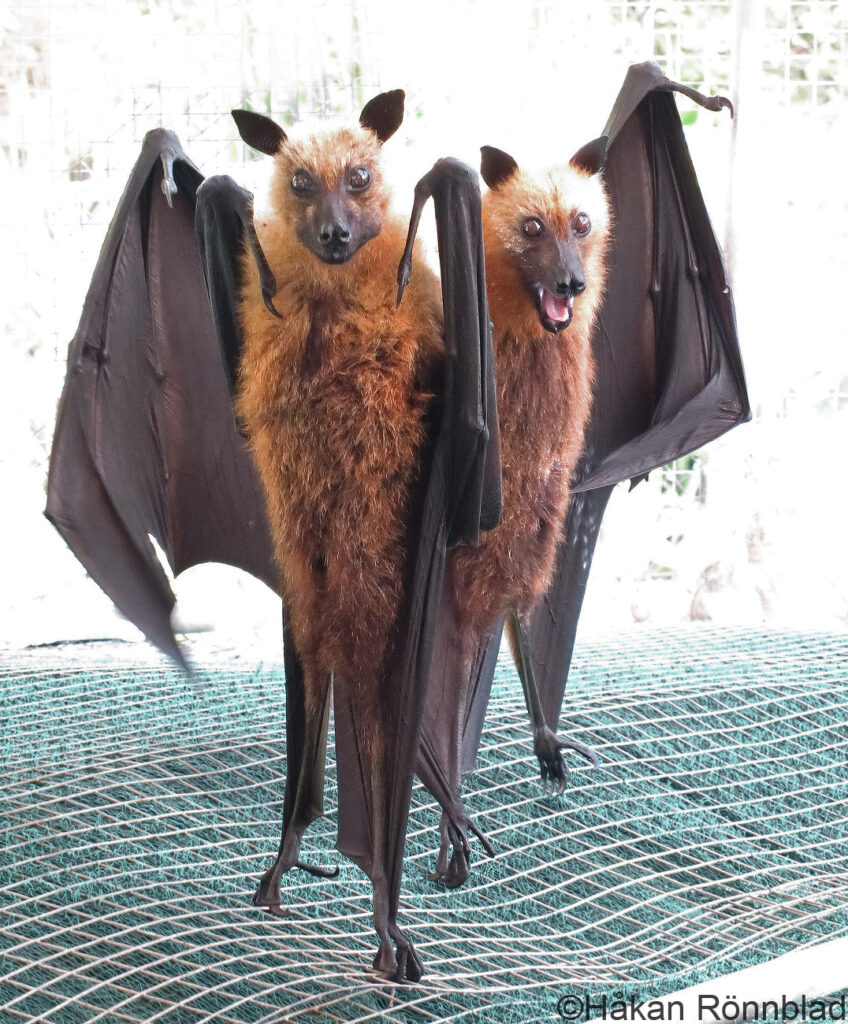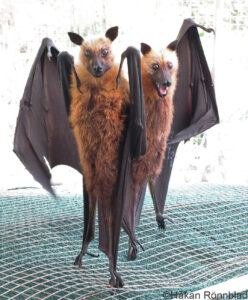 Loki was born with a defect to his jaw. As a result he was unable to nurse. I was immediately drawn to Loki's case, as my first son was born with the same condition! Luckily for human babies physical therapy can correct the condition, and mothers don't abandon them. However for Loki, he wasn't as lucky, in the mom department. After signing up, we recieved pictures of Loki and reports on his progress for the entire year. It was great fun and so inspiring to cheer him on and watch him reach milestones until he was released into the wild. Check out
Batworld.org
to select a little cutie to sponsor. Seriously, sponsoring is so rewarding and these creatures are so fascinating.  It's a different approach, but definitely a solid route to nourish mind, body and soul through a socially-distanced holiday. Also what better way to free your mind of 2020, and welcome in a fresh new shiny 2021.
The Key to Shift Energy Is to Give Energy
Get a plant!
If virtual adoption is not for you, or you're just not really an animal person (you need Jesus!…jk), get a plant. Talk to it. Nurture it. Give it a name, and watch it flourish. Seriously getting out of the self and caring for another living thing, feeds the soul. Which is what we all need right now.
Create Something to Step out of Self
Update your space
It is never productive to sit in your discontent…boredom, irritability, restlessness. One way to shed these feelings is to get creative. Rearrange your furniture. Run out to the hardware store and get paint for that accent wall you've always wanted. Clear away the weeds in your yard. Get a new colorful area rug and throw pillows to change up the mood in your living room. Go to Trader Joes and buy a bundle of fresh cut flowers for $3.99 to brighten the space. A new twist or addition to your living space carries lots of mileage when trying to boost the psyche.
Lose yourself in the kitchen
They say that cooking equates love, and it's totally true. Cook a dish you've never made before. Bake something. Make a giant pot of soup. Roll your sleeves up and get elbow deep in your project. Use your hands, sense of smell and taste to create something delicious. Allow yourself a free pass this time on calories…just go for it.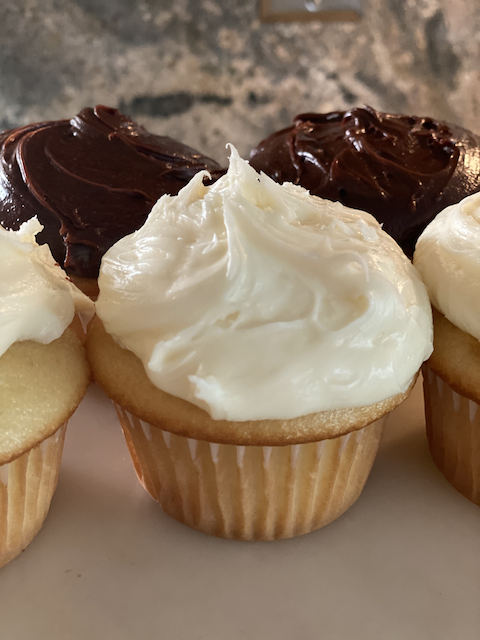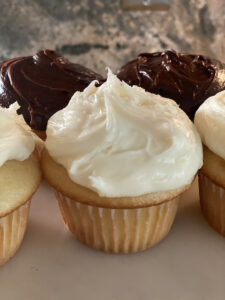 Last night I made cupcakes and chocolate chip cookies…the cookies were not long for this world…but just between us, I have some more cookie dough stashed in the fridge for round two tonight!
Create something cool
Go to your nearest arts and craft store and get some acrylic tubes of paint and some cheap canvases and paint! You don't have to be an artist to experiment and create something great!
Michael's Arts and Crafts store always offers discounts.
Go to Pinterest and pick a
simple DIY project
or a
cool art project
…you will be consumed by the project, and you may be surprised when you find yourself searching for your next project.
Experiment with your photography skills
Play with the light. Use natural sunlight directly on your subject for amazing prints. Or place the light behind your subject for more artsy silhouette-type pieces. Get some inexpensive frames while you're at the craft store and frame your prints for a one-of-a-kind series. Dang….and don't forget to sign your prints like the fierce artist that you are.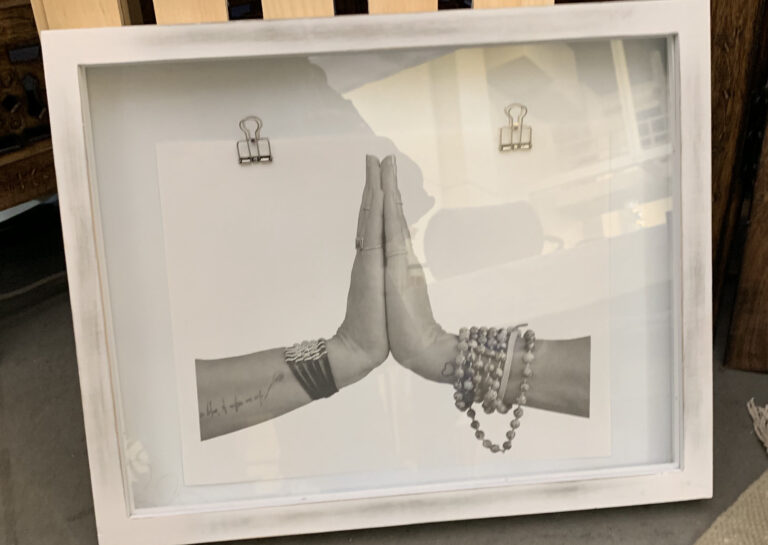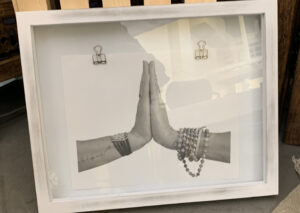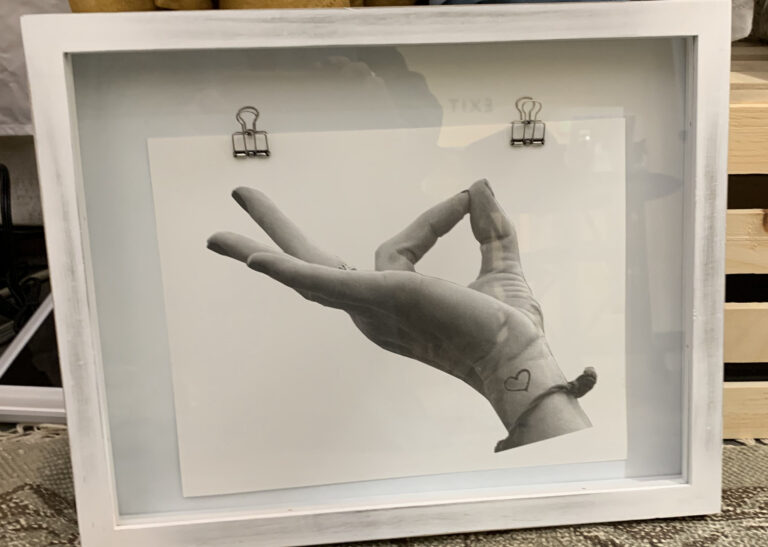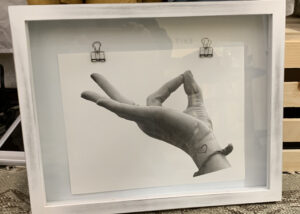 Hydrate Your Mind Body and Soul
Self care is a must to nourish the mind, body and soul through a socially-distanced holiday.
Therefore, an at-home beauty retreat for yourself and your family/roommate is a great way to find a little beauty bliss and free your mind of 2020. We all have tons of products laying around that just sit there. Rather than letting them sit and collect dust, use them up now. Dedicate a day to nothing but beautifying and nourishing the skin and the body. Set a goal to drink 64 oz of water by the end of day to flush out toxins. Apply a conditioning mask to your hair and face. Make a body scrub. Search the web for natural DIY formulas with ingredients that you already have in your kitchen. This
brown sugar coconut oil scrub
is one of my faves. Next, move on to detailed at-home mani pedis. Then some Netflix while you dry. Finish the afternoon with a bear nap but don't forget some
thick butter socks
and heavy moisturizer on your feet to really set off your pedicure. All of the above…so good for you, your mind, body and your soul. And furthermore, when do we ever have time for this level of self love…never. Take advantage of it.
Make a list and check it twice
Start a journal.
Wait! Before you nix this idea, because you are not the "writing type" or feel like you don't have anything to document. Try making a simple
gratitude list
. Still not buying in? How about a
"Letting Go"
list then?
Write down three to five things a day that you want to release:
---
"Today I am letting go of foul language."
-or-
"I am letting go of SUGAR today because it is the Devil."
---
Your letting go list doesn't have to be forever, just an exercise to examine "things." For instance, I actually listed "foul language" on my list ONCE. As a result, I was absolutely stifled for the day. I literally had nothing to say! The point is, you can learn a lot about yourself with a letting go list. Try it. Your gratitude list can be simple or huge. To illustrate, one entry for me was as tiny as listing my appreciation for microwave popcorn. Often times it's the little things that get us through our next 24 hours.
New to Journaling?
There is nothing to it. Use your journal to record thoughts, feelings and to set intentions. Afterall,
as a seeker,
now is the perfect time to set new intentions. In fact, your new intentions actually serve as tools to free your mind of 2020 and will help hammock you into 2021. One way to structure your intentions is to first record your current reality and desired reality with words. Second, diagram it. Draw a simple stick figure diagram of your reality compared to your desired reality. In essence, draw where you are now, next to a diagram of your desired reality…where you want to end up. To sum it up, the concept here is to "see it," "believe it," and "to make it happen." Finally, list ways of how to get yourself from the first drawing to the desired setting…then make it happen.
Move Your Body and Your Head Space
Get your yoga on!
You have to move the energy in your body around to change your head space. Equally, if you are looking to find the OM and free your mind, yoga is the "go to" here. Simple poses that open the heart chakra and crown chakra are going to make the most difference. However, it's important to know where you need balancing first. How are you feeling? Antsy, restless, unable to focus? Then you need more grounding. So attention should be given to your root chakra with poses like child's pose, frog pose and or easy pose.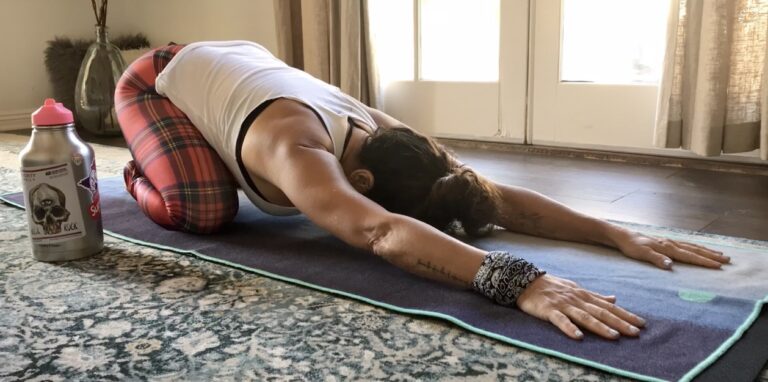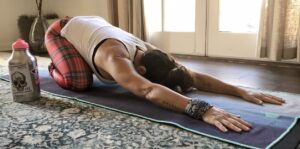 On the contrary, are you feeling grounded but out of sorts with your ability to communicate with others right now…over-socially distanced? With this in mind, you need to balance the Vishuddha…the throat chakra. As a reference, refer to this chakra-balancing chart to help you find key poses to stimulate/balance the chakra as you distribute your energy through your body.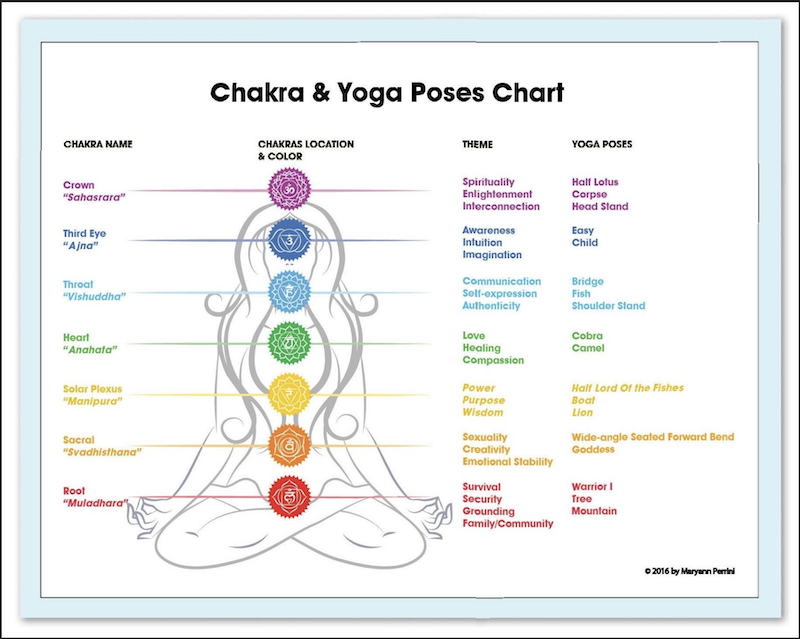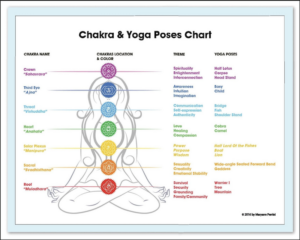 Get Still
Meditation, breathwork and simply listening to music
…are other ways to move the energy in your body and find the OM. The key to meditation is to start slow. Breathwork is amazing and takes practice, but is a real gamechanger. To start your breathwork practice look for a guided meditation/breathwork app.
iBreathe
is amazing and inexpensive for breathwork. Together with
Insight Timer
my favorite meditation app…which is free, you will be well on your way to finding the OM.
Alternative forms of meditation.
For me listening to
music
is always a way for me to "take flight" and exercise my wings. To emphasize this experience, don't just listen but "hear" the music. Listen loud…be still and test your imaginary wings out on this exercise. Lest, you'll miss the entire point. My favorite is listening to
Led  Zeppelin's The Battle of Evermore
…LOUD. I allow myself to get lost in the music. It's amazing and I feel recharged when I land. Try it!  It is literally a mainline to nourish mind body and soul through a socially-distanced holiday, and a definite shortcut to free your mind of 2020. Take some time to make your own playlists on Spotify…apply themes to your playlists, or check out the
Go OM Yourself playlists
.
Wrap it up
Let it go. Say goodbye to 2020 and let's move on. Additionally, give yourself a pat on the back. As the past two generations have never had to cope with these types of circumstances. You have done an amazing job navigating thus far…
Overall, we are all in this together, which seems like a contradiction when we are having to socially distance ourselves. In spite of what we cannot control, we are able to make conscious decisions and take action toward a positive state of mind, body and soul. As mentioned above, it is what it is…so let's make the best of it.