Your Brand Story is Everything
Welcome to the GO OM YOURSELF POP UP STORE HOW TO – Your brand story is everything. Know this elemental key fact, and your store builds itself. Keep your brand image and purpose front and center of each item you select. Be sure all aspects of your pop up store design, speak to your brand mission. Everything from theme to product merchandising must connect. So that your pop up will not only be successful, but will turn heads, spark conversations and most importantly, generate sales.
Create A Unified Ambient Theme
For Go OM Yourself, it is important to blend our snappy irreverent tone with our high-vibe zen intentions. Something soft and inviting (like our shirts) is a must, but to stay true to who we are as a brand, the space also needs to have an edge to it. So I curate items that speak to both. I keep the colors soft and muted (like our shirts) and add fuzzy pillows and the gentle glow of faux candles. Buddha centerpiece is a given, as are mudras statues I found at World Market for cheap!
Pull Elements of Your Brand as Store Dressings
Since we are an eco-conscious company, I focus on natural wood bins and benches. Some plants and an asian wooden screen also send the eco vibe home. A rustic looking natural-fiber Indian area rug softens and adds to the coziness of the space.
Get Creative and Crafty
Street style and culture are huge inspirations for me, so framed photographs of our shirts featured in front of urban cityscapes add a nice touch. The grittiness of metal trash cans decorated with pop culture/graffiti stickers act as storage for our hoodies. Skulls are always an edgy " go to" and drive the rock-and-roll yogi message further.
Stimulate Their Senses
Finally, for the senses, I burn some nag champa, and stream some Pink Floyd into the space.
Giveaways and Special Promotions
The final touch…temporary tattoos as promotional giveaways. A great calling card, that punches back to the rock and roll yogi market. Some other simple ideas for giveaways are business cards, quick beaded prayer bracelets, candy, branded-online coupons or instant discounts for each immediate Instagram follow.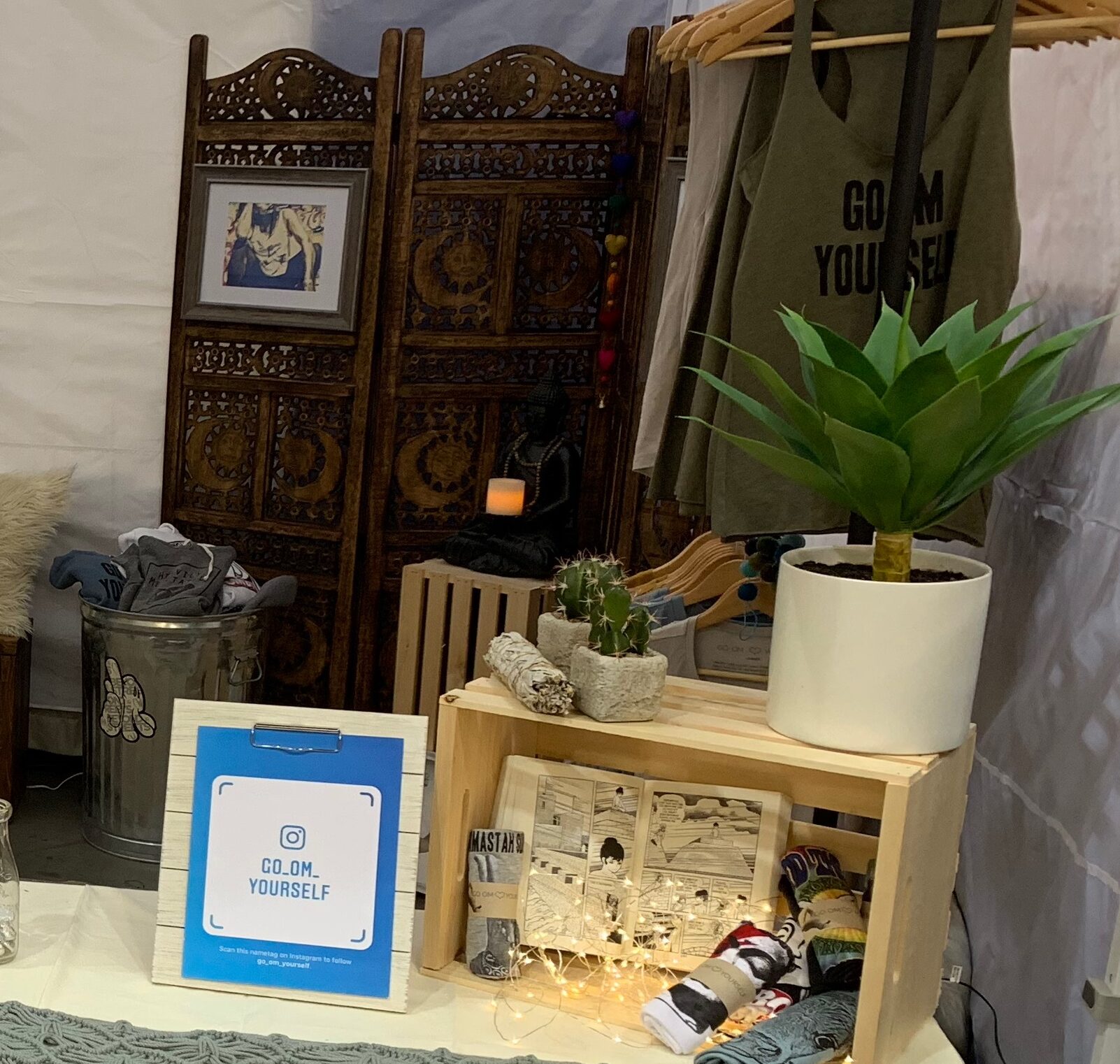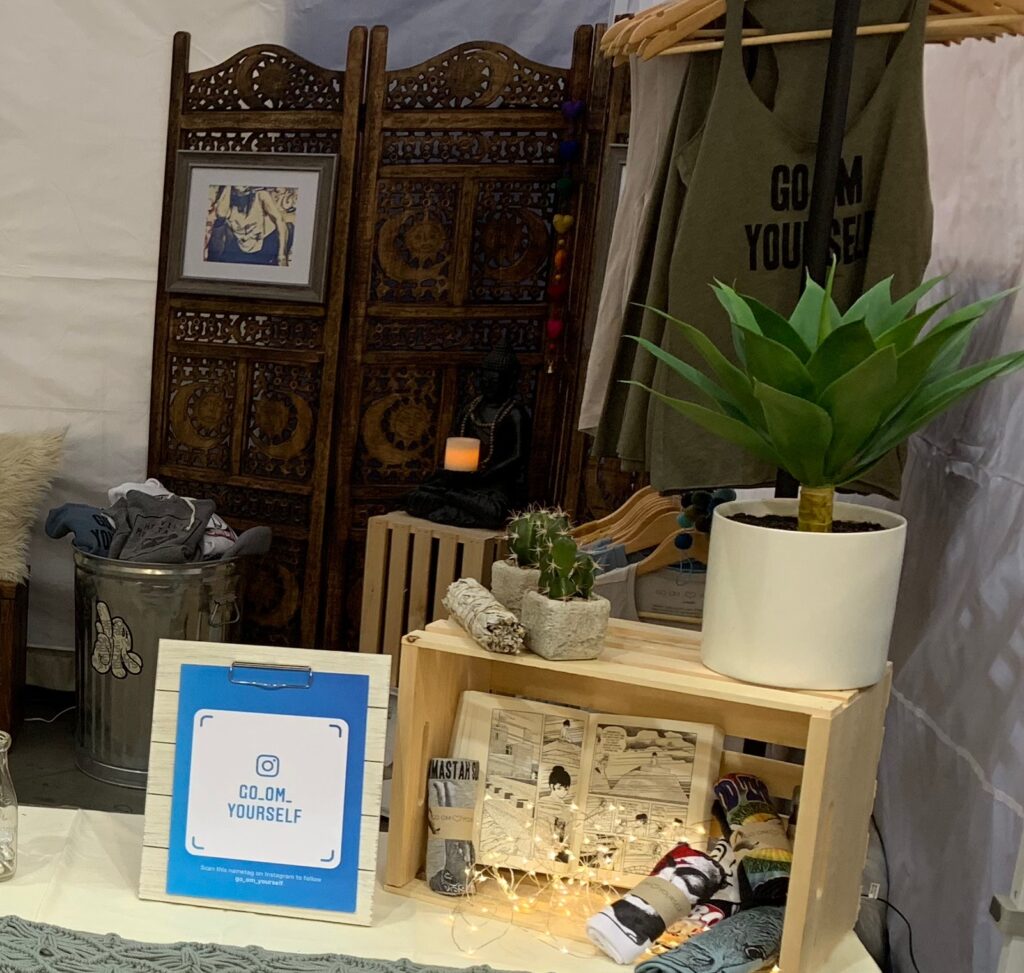 The finished product was better than I had pictured in my head…the Go OM Yourself pop up store can literally be the place where the street meets the mat…for the rock-and-roll yogi soul.
Increase Sales and Brand Interest With Meaningful Merchandising
Consistent Color Theme Unifies Store and Creates Brand Recognition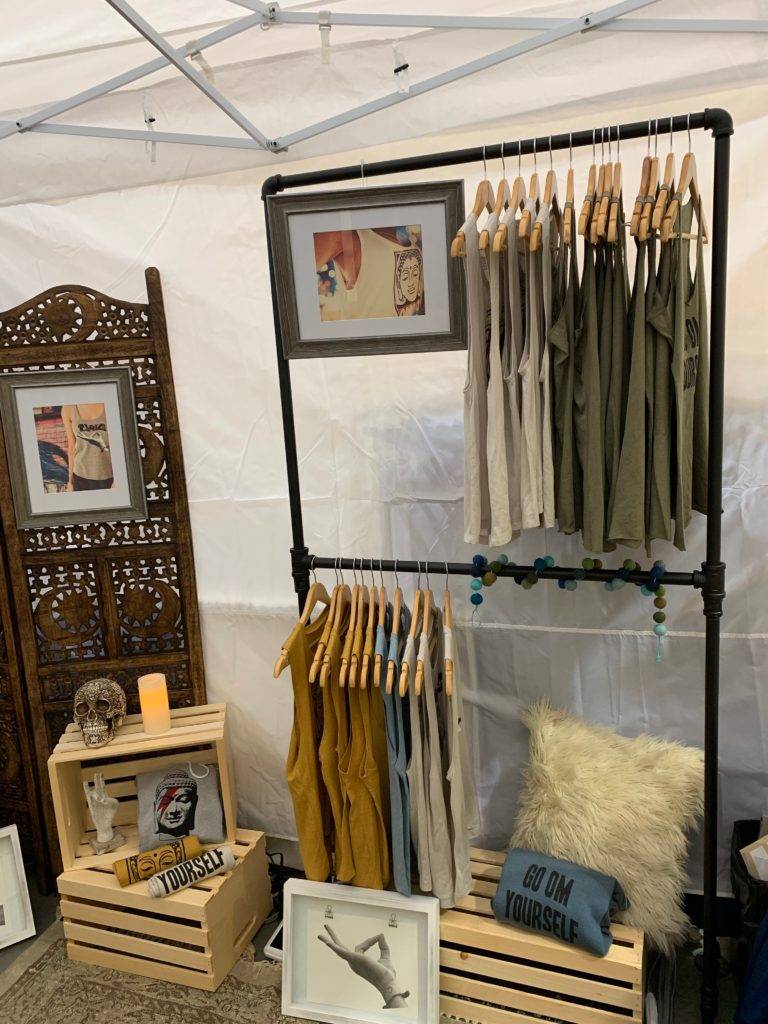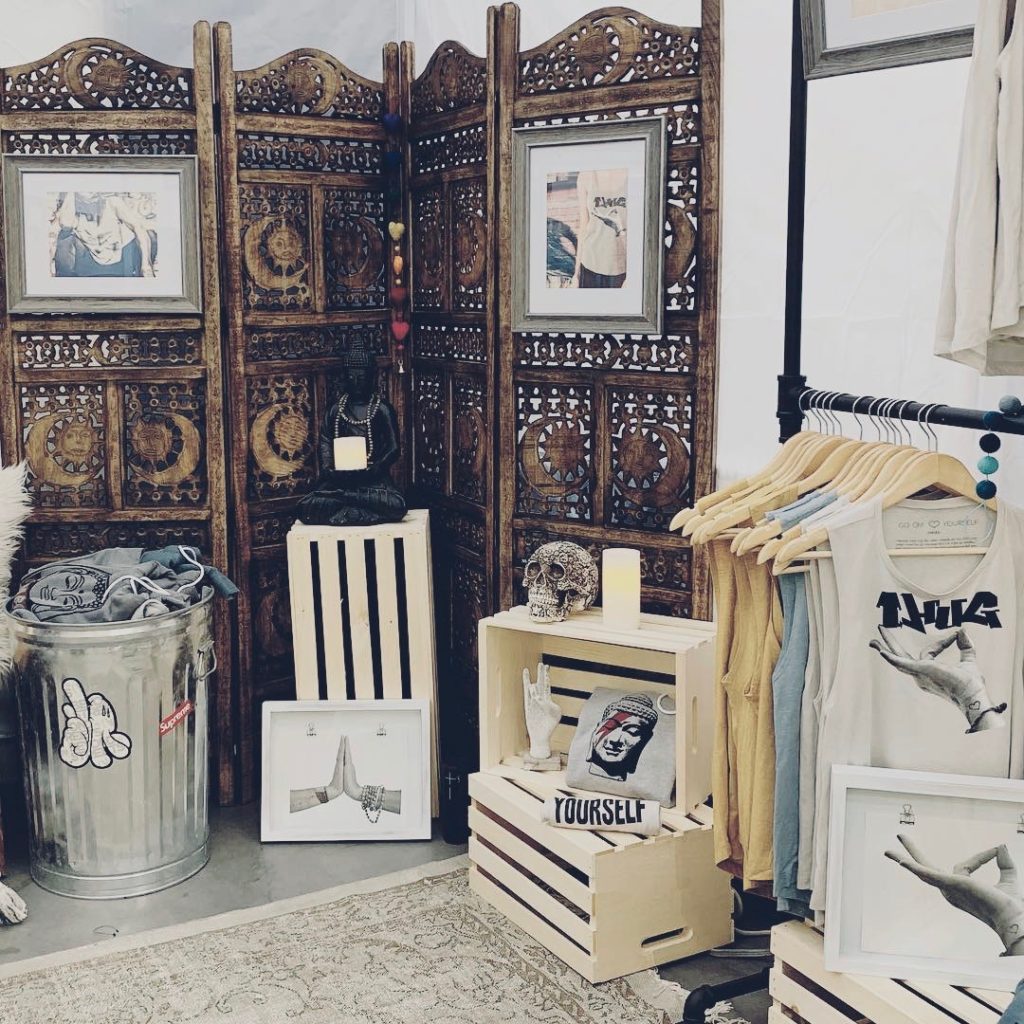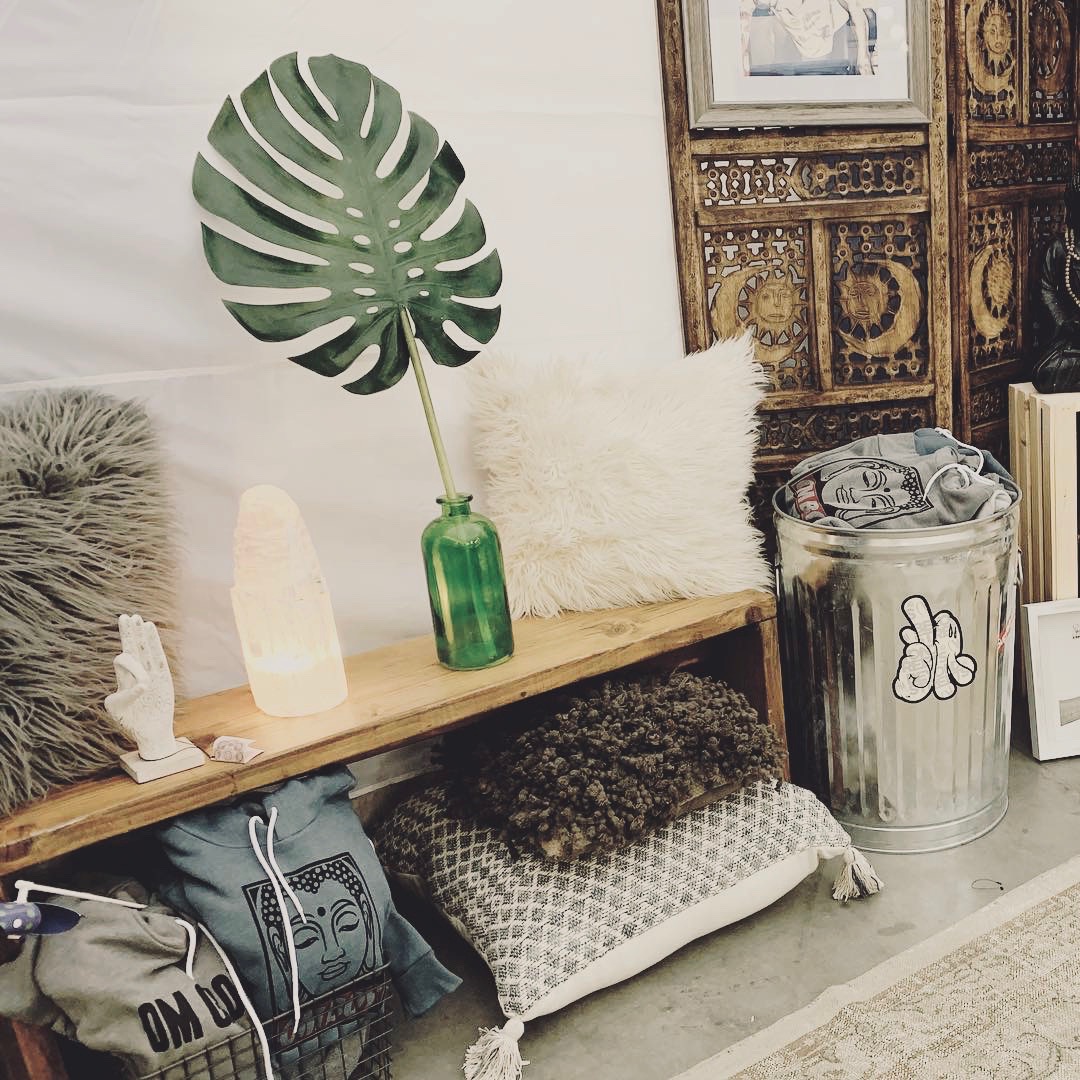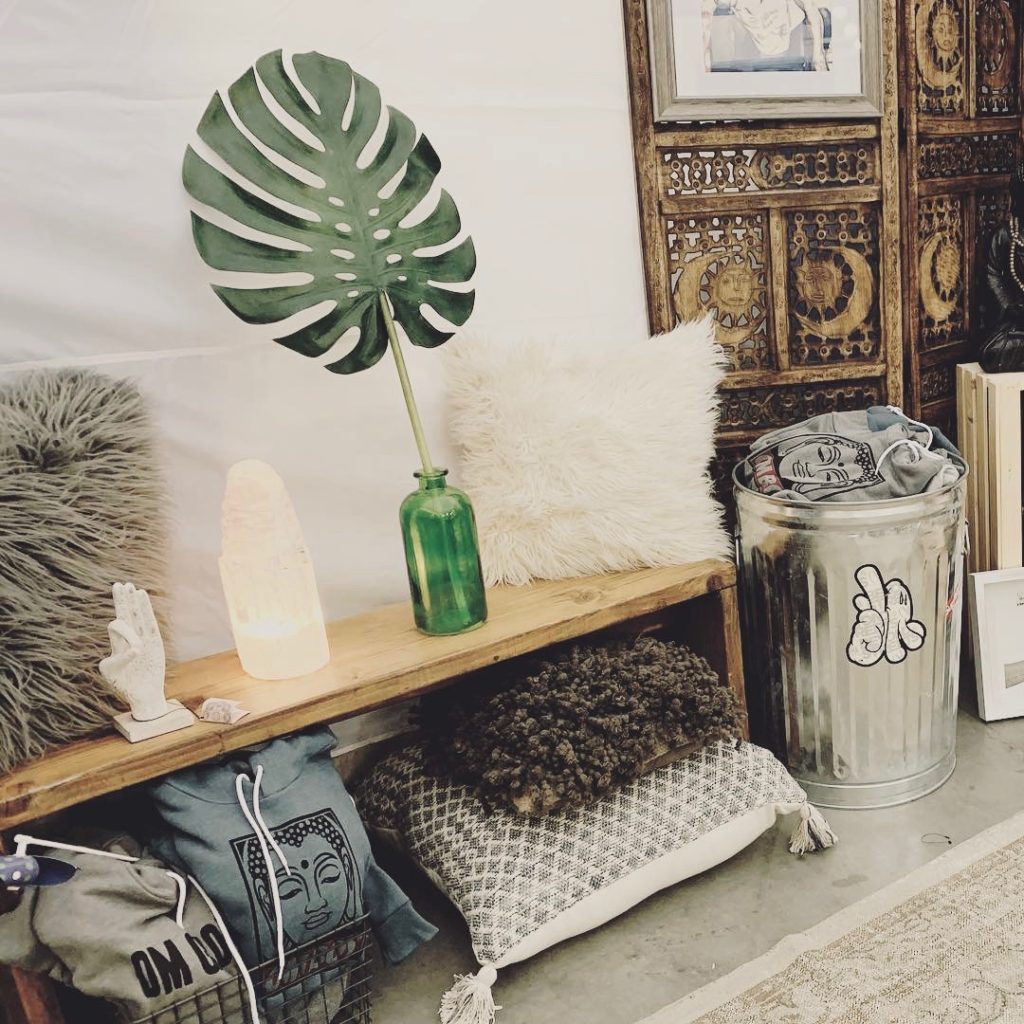 Don't Be Afraid to Invest in Giveaways…Be Sure Yours is Unique.